We already learned about the basics of blog writing. Today, I am going to introduce you to its trendiest aspect, guest post writing. Here, I differentiate it from general blog writing because we would post blogs mostly on our dedicated site, but the guest post meant to another site, which may belong to the same niche or relevant to your business somewhere.
Goals & Benefits of Guest Blogging:
The goals & benefits of guest blogs are somewhat different from blogs on their own sites. For instance,
Be an authority in your niche. A guest blog enables us to establish as an authority in the niche by any hook or crook.
Extend the reach to unexploited traffic. We can get exposure to an extended audience and grab traffic back to our site.
SEO benefits are there. E.g., getting valuable backlinks to your site.
Thirst of Backlinks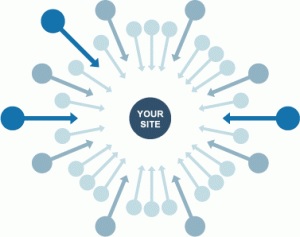 Perhaps getting backlinks is a compelling reason for many. It inspires them to make substantial investments in guest blogging efforts. However, a backlink is a prime ranking factor in search engine algorithm & guest blog posts offer a good opportunity to grab it.
Obviously, everyone runs after ranking; hence, the quality backlinks. So, you might be interested in earning the same with reliable and quality guest-post writing services from passionate bloggers, be it within your in-house team, or working remotely as a freelance blog writer.
Selection of Right Guest Blog Host Matters More
What do you mean to find the right guest post host? Apparently, getting a high quality backlink and the right audience.
The guest post hosting site must belong to your niche or industry.
The relevancy assures you would have the right audience that can convert and add values in your business.
The guest post site must follow industry standards and guidelines prescribed by Google time-to-time.
In order to achieve preferred standards, the guest post site should have an appropriate approval process and guidelines to publish.
It will crush submission of low-quality content, including low-quality language, non-relevant anchor texts, dull titles and headings, poor blog formats, inappropriate content, low quality and irrelevant images, and too short or too long content length.
The guest post blog owner must be active on social media, as well as various social media integrations should be in place to allow readers to share valuable content.
The latest technologies allow guest post bloggers to access the statistics of the blogs posted, and many hosts share those facilities willingly. Ask your guest post host regarding it and get benefits out of it.
How to Get the Best Out of Guest Blogging?
Know the target audience of the guest blog-post host and create content accordingly like low, mid, or high-level audience.
Fix the nature of your content, such as how-to, list, informative, tutorial, news, debate, or a hot discussion on a trendy topic.
Use analytics to know the performance of guest posts existing there, and you have made previously. If it is satisfactory, go ahead for regular posting. Otherwise, stop after one or two attempts.
Select the best time to pitch your guest post. A blog on ecommerce sales might seem appropriate during holiday seasons than busy days of public life.
Be careful about guidelines published by the host site on the page "Write for Us" and religiously follow the given instructions in it.
Learn how to craft the blog post request in email and show your professional attitude to win the favor.
Submit guest blog written in prescribed or standard blog formats appropriate to your industry with high-end pitch and quality.
Learn about backlink placement because some guest posting sites allow it only in your bio while some let you place one or more links within the body or conclusion or CTA section.
What Are the Expectations from the Guest Blogger?
A guest blogger should keep overall content quality high by assuring value-adding content, readability, and engaging approaches.
Plagiarism, spams, and low-quality content can reduce the chances of approval at sites of high-quality guest post hosts. It implies some selection criteria for freelance bloggers before hiring for your guest post blog campaign.
Google loves innovative and unique content with the best presentation, content flow, and visual added in it.
Select only experienced and seasoned bloggers for guest blog posting. Pass the link of guidelines to the writer. It helps you get the right content and fast approval process.
Your blog writer must write catchy titles and engaging sub-headings. Solid proofreading is essential, and third-party editing makes a lot of difference in guest post writing.
Ideal Guest Blogging Workflow
Ahrefs has provided three techniques to establish the right guest blogging workflow. According to it,
The Robinhood technique helps us to find proven content ideas.
The Splintering technique breaks the big topic into smaller but meaningful fragments.
The Perspective technique encompasses sub-topics from different angles.
Bottom line:
Finding the right match for your guest blog post writing is daunting. Our guest post writers are working in the content writing niche for more than a decade. You can leverage our extensive experience and expertise in guest post writing. Let's discuss your requirements first.
What is Guest Post Writing?