What Is Press Release?
According to Wikipedia, a press release is an official statement. It delivers useful or critical information to the news media houses and members like journalists privately or publicly.
Significance of Press Release in Search Engine Ranking
However, sending a press release to numerous media houses individually seems an impossible task today, thanks to the global proliferation of media. Thereby, several websites are serving the same purpose by allowing publication of press releases on the web and include most of the major media houses and journalists in their press club programs.
When Google had started weighing the backlinks placed in the web-based press release publications, a gold rush had witnessed to publish press releases even for the marketing purposes to earn a ranking.
Fortunately, Google had banned such manipulation practices by taking effective measures like no-follow tags for backlinks. Similarly, smart and prestigious press release publication sites have started charging on the press release published on their site and filtered the inflow further.
In sum, today's press release remains an attention-grabbing tool, only for whom wish to consume real news, and restricted up to its original purpose – distributing real & worthy news.
Why Should A Business Send A Press Release?
Since press release has no more role in ranking elements, it has lost SEO significance at all, and the internet marketers are hardly opting for press release writing.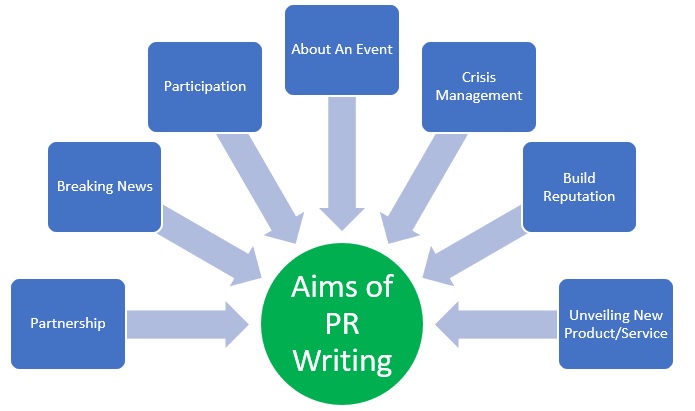 Now, the question is, why should a business run after creation and sending a press release to the media publication houses or publish on the reputed press release sites. Of course, there are some reasons remain to rush for press release writing. For instance,
The prime reason being to obtain media coverage for unveiling new products or services.
Very often, brands need to build a reputation or manage it.
When things seemingly go wrong, crisis management becomes essentiality.
To draw attention toward an event held by the business
When a business participates in an event. Seminars, workshops, and conferences are frequent and repeated events, which are becoming newsworthy & matter of pride for a business when representatives of business are participating or getting invitations.
Broadcast the breaking news.
Merge or partnership becomes significant news in the niche industry or the eyes of the public.
When a business wins an award or trophy from a reputed organization or government body.
Similarly, many corporate houses run appreciation programs and held an event for award distribution. It also becomes a newsworthy topic.
When a company is sharing research or insights.
When a business is doing attention-grabbing hiring.
Giving sad news like death or accident of CEO or top managers.
How to Format A Press Release?
Traditionally, press release writers are following a common layout as per industry standard.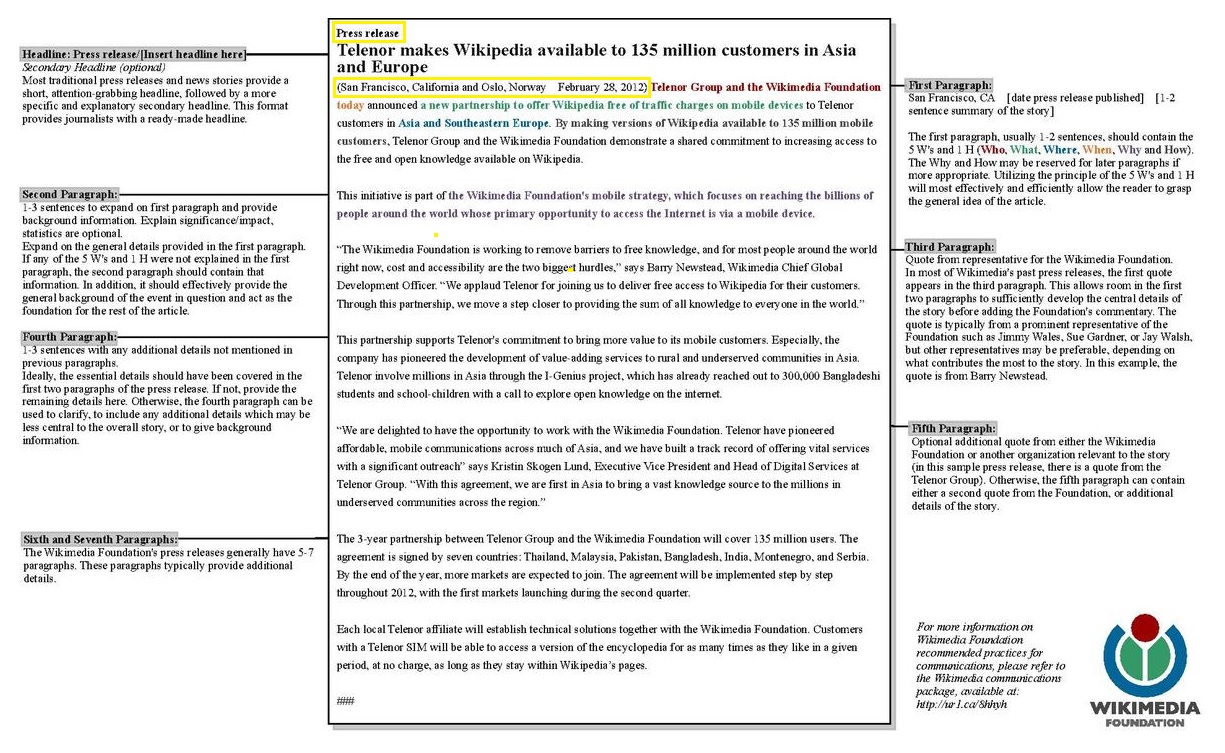 Title: It must be catchy yet informative and containing the primary business keyword at the SEO point of view. It should not go beyond 100 characters.
Date & Location: You should mention the immediate release of publishing and location citing city, state, and country.
Press Release Contact Info: A writer must mention the name, email, and phone number of press release publication house. It is optional in the latest formats.
Dek or Summary: It is a kind of snippet elaborating on the main title or headline. It must be within 250 characters in most cases.
Lede: It is an introductory paragraph giving the most important details regarding the aim of writing a press release and all in a concise manner. It used to provide answers to 5 W's and one H's questions.
1st Para: It would consist of more details relevant to press release title or subject and citing some quotes from the team member.
2nd Para: It elaborates more on the main points covered in the 1st para and provides additional details moving around the overall story. A writer has the opportunity to include an explanatory image supporting the details or story in the press release.
Boilerplate: It is about the business or company that releases the PR. A professional portrait of the business involves the product or services that the company is offering. It is a kind of business profile with contact info at the bottom. It is good to write the name of the company, a mission statement, the size of the organization, and founding dates in it.
###: Three hash signs are indicating the end of the press release text.
Tips to Write the Best Press Release
Be a journalist for a while. You must place your legs in the shoes of a journalist. If you think like a journalist, you will able to make the right pitch a story in your press release.
Make PR scannable. Highlight the main points first in the 1st para and use bullets or short para in the next section to scan the document at first glance. I used to give sub-titles frequently in due course.
Attend 5 W's. You must answer what is happening, when, why, where, and how it occurred, as well as who is responsible for the occurrence of a story.
Include quotes. It is attention-grabbing and building trust among readers. It simulates journalistic style.
Follow AP style. Journalists are following AP (Associated Press) style, and it makes sense whey you do the same in PR writing.
Make your angle clear. News and press releases used to write with different angles. Local impact, conflict, drama, and progress like common angles used in PR writing. You have to decide yours. In the Lede, you should mention about your angle and hook clearly.
Make PR short & sweet. Everyone loves to go quick. So, never try to fluff the stuff with unwanted texts. Your story must move around the central theme of the press release.
No keyword stuffing: Google never likes, so don't do it. A lot of LSI keywords are naturally incorporating while you are writing the content keeping user or reader experience in mind.
Your story must have value. If your story in PR is not newsworthy and valuable in the eyes of readers, none will consume it. Mere marketing stuff is not working here.
Use the inverted pyramid for info. You must explain the most important points of your story at the beginning. Secondary details and additional info are following it.
CTA is essential. If you want to see some conversions with a press release, effective CTA is mandatory to comply with your readers to take some intended actions.
Do you want to make the right pitch with press release writing? Our team is ready to traverse the water seeing definite success for it.
What Is Press Release Writing?