It has always been a fact that others' opinions regarding your work or services remain trustworthy rather than portraying yourself at whatever high-level. Therefore, the team at Sabar Content & I are like to enlist our previous patrons' opinions to come through different platforms of remote work. Upwork or previous oDesk is my prime platform where I have spent more than a decade serving my global clientele. Here, I have placed ratings and reviews I gained from oDesk, now, Upwork, to establish authenticity.
Testimonials for Content Writing: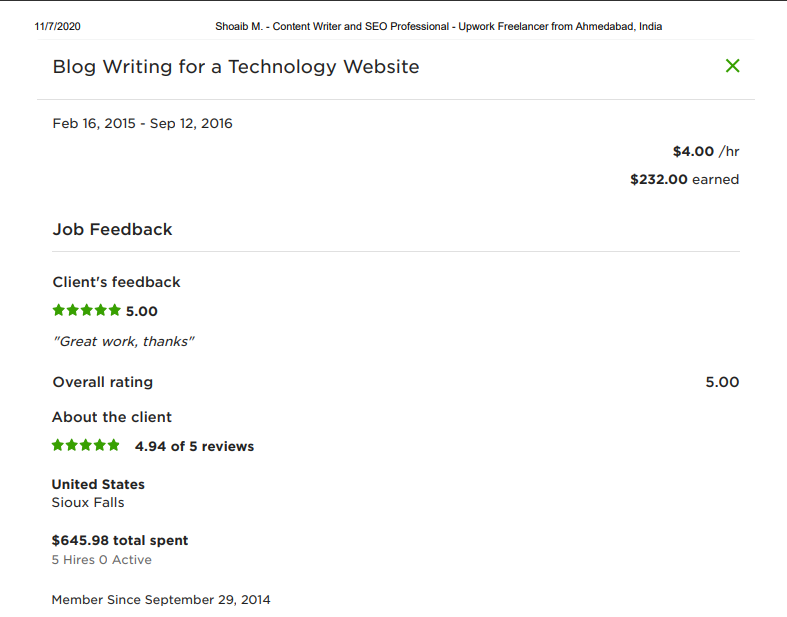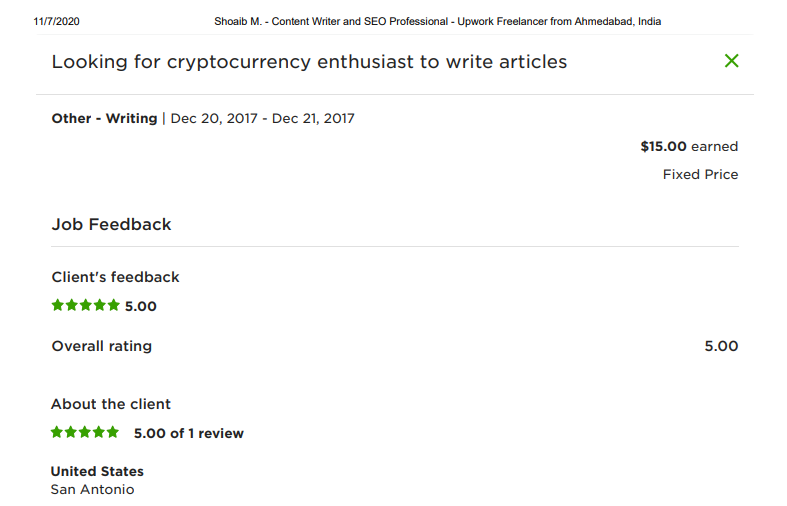 Looking for cryptocurrency enthusiast to write articles
Member: Shoaib M.
Rating: 5.00
Duration: Dec 20, 2017 – Dec 21, 2017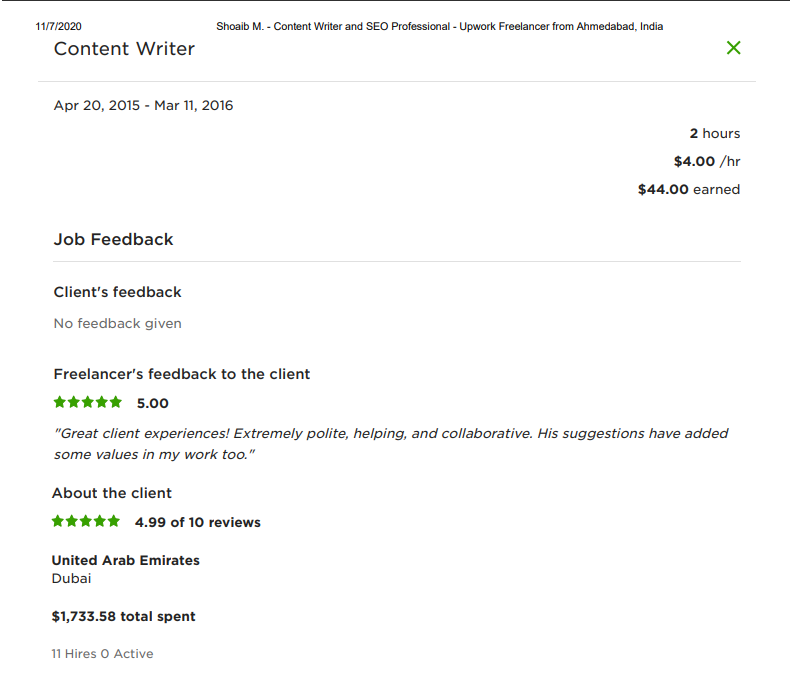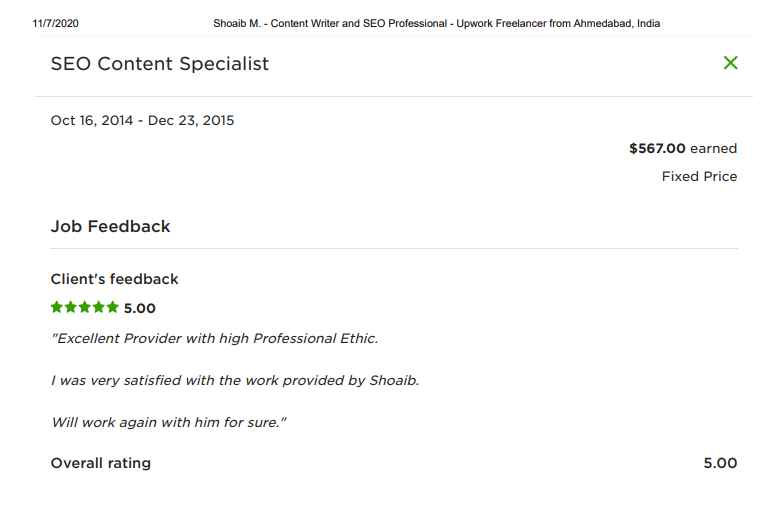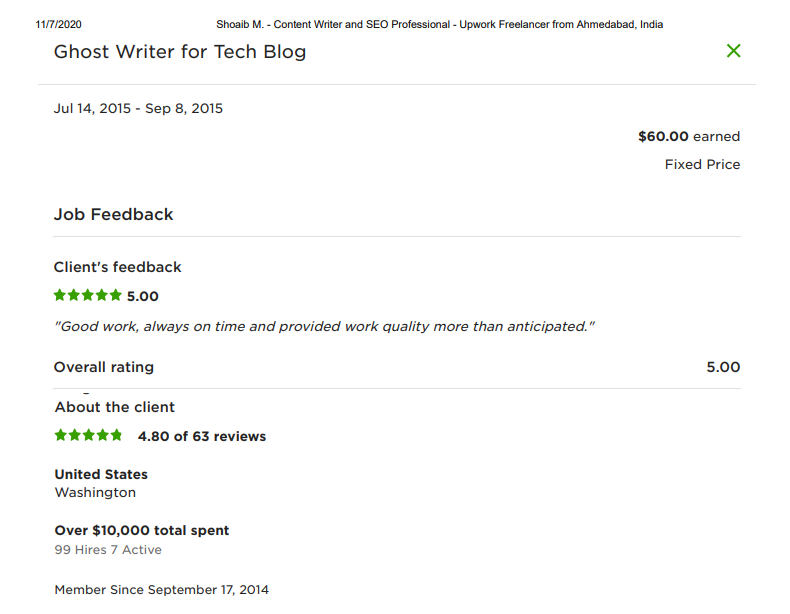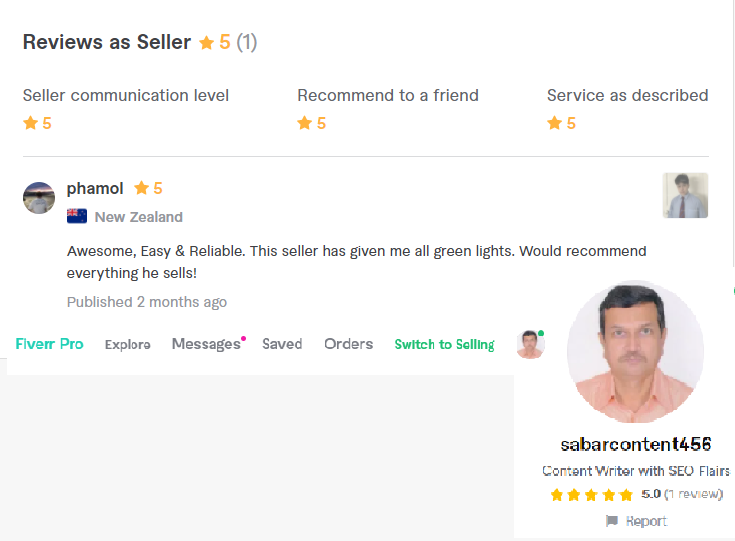 Testimonials for 3D Animations in 3D Max & Building Information Modeling in Revit: